Wed. Dec. 17, 2014 | 7 PM | 8288 Santa Monica Blvd, West Hollywood
Join us for some ball rollin', dauber blottin', drag queen yellin' fun at everyone's favorite little Wednesday night hangout; Hamburger Mary's West Hollywood! Reserve Your Seats Below!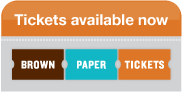 Jeffrey and the girls will be calling the balls and throwing out the insults. A portion of the funds raised will be donated to our charity to help support our General Operating fund.
Charity auction items - Fabulous game prizes for winners of every game – Full bar & menu

We look forward to seeing you at the event!
Patrick, Michael, Ed, Mary, Johnny and Kerry